Manage Online Sales
Professionally built ecommerce websites from only $4500
SUTTONNet supplies fully managed webhosting & email hosting, ongoing support and software updates for all our ecommerce clients.
Check out our rates for website development, Bizazz software licence and managed webhosting. If you're comparing prices from other web designers: always consider website value (returns, site longevity, security), as well as upfront and ongoing costs.
Our ecommerce options
1.
Bizazz

ecommerce software

SUTTONNet creates sites for many clients via our flexible inhouse website platform Bizazz.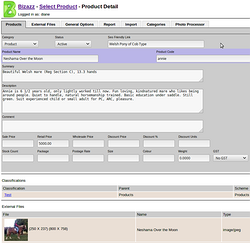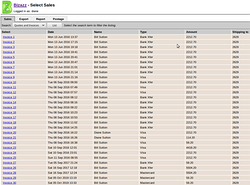 The Bizazz ecommerce system adapts easily to diverse businesses, from one or two products to 1000s:
flexible product layout
shipping fees are calculated upfront - no hidden costs
overseas & Australian sales
customer/member accounts
flexible payment & shipping methods
multiple product options - as many as you need
product price can vary according to the options selected
product photos & video links
log in to

Bizazz

to access your sales records & to process orders
customer, product and sales data held in your private web database.
2. Customised ecommerce system
Ever tried to buy something online that's unusual, or that comes with many options? One size in ecommerce systems definitely does not fit all.
That's why SUTTONNet offers custom website programming.
Present your wares online to their best advantage - as you would do in a bricks and mortar store.
Here are some projects that we've done lately or which are underway:
online designer, allowing buyers to customise the products they buy
import sales records into accounts
track production & despatch of products ordered online

tailored checkout page: eg an adjustable despatch date varies the price, product images shown at checkout
course bookings & online payment
accommodation bookings based on specific rooms' availability, not just the choice of dates

database design to meet national accreditation and recordkeeping requirements
multiple ecommerce websites for one business connecting to a single database and production system
livestock breed registrations and online studbooks (in conjunction with Arnsys Systems).